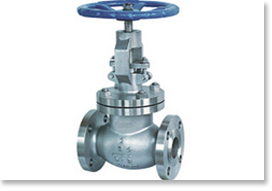 SEND ENQUIRY


Sluice Gate Valves Are you looking for a Suitable Supplier for Sluice Gate Valves? Various Sluice Gate Valves Sluice Gate Valves standards full range,fast delivery, contact Global Steel & Engg for all types of Sluice Gate Valves. , Sluice Gate Valves suppliers with a wide range of Stainles Steel Sluice Gate Valves, Bronze Sluice Gate Valves, Cast Steel Sluice Gate Valves, Cast Iron Sluice Gate Valves, The strength of our company lies in the strength of personnel who produce quality work. We believe in cohesiveness and team effort. The company is following the policy of continuous up-gradation of technology and processes while maintaining its cost effectiveness by making optimum use of its resources and goodwill.

Salient Features are as follows:
• Full bore design provides an uninterrupted flow path.
• Variants include solid and flexible oblique patterns and needle designs
• Large variety of internal seat construction wedge gates, double disc gates, through conduit valves, parallel slide valves and knife gate valves
• Designed for flow control or on/off isolation of fluids
• Manufactured in straight patterns, angle patterns
• Consist of o. S. & y type, rising spindle and bolted bonnets.
• Comprises of a solid rotating plug type disc which is fine lapped
• Back seat facilities provide easy replacement of gland packing under pressure.
• Extra deep stuffing box ensures fluid tightness, long packing life and low emissions.
• Suitable for thermal fluid temperature up to 425º c
• Check valves for two-port valves (entry and exit of fluid).


Size
DN mm
50 to 600
Test pressure
Body (Hyd.) : 1.5 & 2.4 MPA
Seat (Hyd.) : 1.0 & 1.6 MPA
Material
Cast Iron
End
Flanged End.
We promote products from the following companies:
Audco Valves | Sant Valves | Forbes Valves | Neta Valves | Aarko Valves | Mala Valves | Normex Valves | Racer Valves | Hammer Valves | RMW Valves | Valves